We are an independent national organisation set up in 1984 to support Friends of Library groups and to campaign for improved services in publicly funded libraries. In March 2004 we became a registered charity (no. 1102634)
Keep up to date and join the conversation on social media:
on Twitter 

@LibraryCampaign

.  
There's a link to our most recent tweets
here.
on Facebook
The Library Campaign
For the latest daily digest of news relating to libraries click

 
here.
Latest!
National demo for Libraries & Culture 3 November
UNISON, UNITE and PCS unions have organised a national demonstration in  support of libraries and culture including museums and galleries. It is on Saturday 3 November assembling behind the British Library and marching to Parliament. More details here.
Petition to protect library services by ringfencing government funding for libraries.
Libraries across the country are being closed, cut back and/or outsourced to volunteers as a result of government cuts to local authority budgets. Councils are unable to keep staffed library services open when faced with the competing demands of social care, child protection etc.
Local libraries are a vital resource for the promotion of reading, literature and culture. They are a necessity for the digitally excluded who need to go online to access benefits, health, education and employment resources.
While the commitment of volunteers is welcomed, volunteer-run library services are unsustainable long-term. The government must ringfence funding to ensure councils can fulfil their statutory duty to keep libraries services available to the general public.
You can sign the petition here. If it reaches 10,000 signatures, the government has to respond.
National meet up for Library Users 20 October 2018
Details here and in the Campaigner magazine being mailed out week beginning 24 September. The afternoon will also include the Library Campaign AGM.
Chris Riddell and Neil Gaiman advocate for libraries
See the whole strip in The Guardian
Amazing Idea to Support Libraries!
You won't believe this – our near neighbour Ireland has come up with a bizarre idea for making public libraries better used.
Bizarre, that is, if you live in England. Unusual,anyway.
Ireland is NOT planning to "transform" the service, outsource it, make questionable deals with commercial "partners", or dump it on to volunteers.
Nope. It simply plans to open most libraries seven days a week, 8am-10pm (partly by using "staffless" technology, but not reducing staffed hours at all – in fact they will recruit 100 more staff).
To nobody's surprise, a pilot scheme offering longer hours in two libraries led to "increased visitor numbers of between 75 and 185 per cent over a 12-month period in 2016".
Fines will be abolished. Forty libraries will be upgraded. More stock will be bought to attract older people. Efforts will be made to attract children, too.
The whole thing will cost just 5m euros. Ireland thus joins the long list of overseas nations that invest in
library services – and reap enormous benefits.
As our good friend Ian Anstice (www.publiclibrariesnews.com) comments:
"The scheme shows that Eire has the motivation and the infrastructure to impose such a plan. "Such is not the case in England… where the Brexit-obsessed government has done very little for libraries and is happy to neglect
them, doing the least it can to ameliorate the effect of its own austerity programme while applauding communities forced to replace paid staff with volunteers.
"In the vacuum this creates, the remaining national bodies with responsibility for libraries, Arts Council England and the newly re-minted Libraries Connected (SCL), are highly limited in what they can do with the 151 different English library services. It is up to individual councils as to what happens. "Compared to Eire, this looks like not so much a strategy as trying to make do the best one can do without one. Few can doubt which of the
two countries has more chance of success."
10 Ways that Libraries power big cities
An interesting Australian view on why we need libraries
2018 Local Elections
Elections to District, Borough and City Councils are taking place on 3 May 2018. Campaigners and others interested in quiz their candidates could look at this page on the CILIP site for ammunition.
More on saving Northamptonshire's Libraries
The campaign in Northamptonshire goes on. Northamptonshire County Council has delayed setting its budget for the coming year. It is planning to sell off its new headquarters building with the intention to raise £50 million, but has no idea if this will be possible in reality. It has therefore been instructed by the auditor to remove the sale from the draft budget proposals. The likelihood is that this will mean even more savage cuts, and the recent reprieve of some libraries may well be reversed.
Although it looks as though the weather will not be good, another protest is being planned for the council meeting this Wednesday 28th starting at 9.00am outside county hall, George Row, Northampton. It would also be great if as many people as possible could register to speak at the meeting, by contacting bgale@northamptonshire.gov.uk
Save Northamptonshire Libraries rally 17 February
A rally will be held on 17th February taking place in front of All Saints Church, Northampton between 12.00pm and 1.00pm. There will be a range of local speakers and some live music. The rally is happening a few days before the council meeting at which the fate of libraries is to be decided. Well-known speakers have been invited and anyone who cares about the future of the County's libraries is encouraged to be there.
A Library is not just for Christmas … 
(By Anonymous)
He leaned over the library counter and said "If they close this
library I will do myself in". The old man was not someone I
recognised, meaning he was one of the many quiet ones that came in
and, a few hour later, went out again. On the outside, he looked
perfectly normal and nothing about him showed desperation. You would
never have known that he was on the edge.

But there are many people who use libraries who are like that. Indeed,
perhaps it is precisely that fact that they use libraries that it is
not obvious that they're on the edge. The public library provides a
haven for so many people, asking no questions and demanding no money.
Anyone can come in out of the cold, and the dark, and sit down, read a
book, a newspaper, use the internet or grab a few prized words with a
fellow human being. That link with civilization, and with community,
is something that can be taken for granted in those not on the edge.
But it is something treasured by those less fortunate.

Now let's go to the other end of the age spectrum. A child, wide-eyed,
is being read a Christmas story. It's one of the special evening
storytimes that are done this time of year. I tell you,  some of these
are downright magical. We turn the lights down, the Christmas tree
lights shine in the corner and the little ones get a Santa story read
to them. As they come in, a community choir (we're all about
community) is singing carols and at the end, Santa (a volunteer, again
from neighbourhood) makes a "surprise" appearance. He was jangling
cow-bells a few seconds before behind the scenes so the kids could
hear the reindeer arriving. This could be the only time these kids see
a Santa over the holidays, as we don't charge and money can be
important, especially this time of year. It will certainly be the only
time that some will be in the same room as other kids and their
parents, all engaged in the same thing. We're teaching them how to
behave and interact at this most wonderful time of the year.

Then we have those who have nowhere else to go because the council
offices are closed on Christmas week. One chap has just made homeless
and has nowhere else to go. He needs an emergency payment for food and
a room so he's not outside walking past the Christmas decorations in
warm people's homes. Another is doing a job application because he's
just been made redundant. Who sacks people in December? Well, it turns
out, quite a few people. He has a mobile phone but no internet at home
so he needs the library to do a CV. I lean over and correct some
spellings, showing him how to attach the email. He breathes out as he
pressed "send", a weight lifted off his shoulders as a job which
should never have to be done this time of year gets done.

The thing is, public libraries are quiet over Christmas. It's not our
busiest time of year. That's the Summer when hordes of kids come in
with their parents and keep their reading levels up over the holidays,
rewarded by stickers and medals. But it's the season where the people
using us most need us. They'll do it quietly, walk in and do the
stuff, whatever it is, be it browsing the books and taking out ten
romances to keep them going over the few days we're shut, or smiling
gratefully at a simple task done for them or nodding to a familiar
face. But it's the time of year when they these people don't have
anywhere else to go. And we're there for them, which makes me so
proud, especially when I go home to my family, knowing that I've been
part of a Christmas story for these people the quiet equal of any
saccharine seasonal film my kids may watch on TV. 
Northamptonshire to 'redesign' library service & Chief Exec leaves.
The futures of up to 28 libraries across Northamptonshire have been put at risk as part of cost-cutting proposals announced this week. On October 16th cash-strapped council chiefs revealed a series of early budget proposals they say will save the authority £9.6 million. However, the measures are a prelude to a far greater series of cuts due to be announced in December.

Among them the council has announced plans to "redesign" library services across the county, putting up to 28 at risk including those in Far Cotton, Kingsthorpe, and Abington – all smaller libraries in Northampton. (The word "redesign" used in the sense that Henry VIII redesigned monasteries.)

The authority is to put three separate proposals out to consultation this week – the first of which will be to invite community groups to run 21 smaller libraries around the county, saving the council £290,000 next year.
Options two and three, however, would involve simply shutting the doors of up to 28 book lending premises around the county.

Cabinet member for Public Health and Wellbeing, Councillor Sylvia Hughes (Con, Irthlingborough) said: "Faced with significant funding pressures, we have no option but to review the current model for Northamptonshire libraries.
"We are committed to maintaining a library service that continues to serve the most people who borrow items and those who use the library for other services, such as computer workshops, registration services and access to borough and district council services."

The opposition Labour group has called today's announcement a "dark day" for the county council. "These proposals will decimate the library services in our county," said Councillor Danielle Stone (Lab, Abington and Phippsville). "In recent years libraries have become more than just borrowing books. Many things have been placed inside them such as universal services for children, training courses, birth and death registration and so on. So libraries have taken on more and more but now they are being threatened with closure. This is a dark day for Northampton and the county."

Under all of the proposals being put forward, the mobile bus library would be withdrawn from services. Also, all of the proposals will see the county's eight largest libraries kept. These are the Corby Cube, Kettering, Wellingborough, Abington Street (Northampton) Weston Favell (Northampton),  Rushden, Daventry and Towcester.

All libraries across the county have remained shut for a day so that staff could be informed of the proposals.

Councillor Hughes said the preferred option would be to see 21 smaller libraries taken over by community groups – even though cabinet papers show the council would save around £1 million more by closing 28 of the small and medium completely.
In a separate development the Council's Chief executive, Paul Blantern, announced that he was leaving the authority on 13 October. Coincidentally or otherwise Mr Blantern has been the Chair of the Government Libraries Taskforce which is intended to provide leadership and support to public libraries in England. The Campaign and others have been critical of the task force's attitude to closures and volunteer-run libraries (see below).
Sign of the times?  
John Glen MP has just clocked up 100 days in post as Parliamentary Under Secretary of State for Arts, Heritage & Tourism. His remit also covers libraries. We tried not to read too much into this semantic oddity. Now we are
starting to wonder. He has just published a blog about his initial experiences in tourism, arts, heritage, what-have-you. Mentions of public libraries? Not a single one.
Library Campaign comments:

This will take a lot of digesting. The researcher himself says: 'The
information collected cannot be considered a representative sample of
the community library sector as a whole' and calls for more research –
a lot of it.
The truth is that DDCMS let the whole thing run out of control years
ago. So there's infinite variety in what libraries do or do not
provide, and why this or that works – or not. Impossible to analyse,
or learn from.
What's clear from this report is that 'community libraries' aren't
confident about future staffing or funding – 70% of current volunteers
are aged over 60. Rather fundamental problems to have. 'Income
generation' can't raise much, it's clear. Local authority support is
needed in perpetuity. Will that happen?
It's surprising the research does not take the route of comparing
performance in individual libraries before and after becoming
volunteer-run. There's now plenty of 'anecdotal' evidence of steep
declines, which should be investigated  properly.
On staffing, it looks pretty scary: 'Librarians in traditional
libraries were found to perceive various areas of training as
essential, such as Equality and Diversity, Data Protection, Freedom of
Information, and Customer Care, whereas volunteers were less likely to
perceive training as important. Further to this, both volunteers and
librarians reported undertaking less training than that perceived as
being needed.'
The Library Campaign looks forward to getting comments from the many
volunteers forced to run libraries after fighting to the end to keep
them open as council-run, properly staffed libraries. And staff who
have lost their jobs.
Taskforce CEO sets the record straight
The debate rumbles on: should the official library agencies be quite so accepting of endless cuts? It reached flashpoint recently with reports of a conference appearance by Taskforce CEO Kathy Settle.
The most pithy was in PRIVATE EYE (issue no 1448):   
'LIBRARIES Taskforce chief executive Kathy Settle made the mind-boggling claim at a recent local government conference that public libraries are currently flourishing: "While people focus on libraries that have closed, there aren't that many of those – and there are hundreds that have been opened or renovated," she insisted.  "That message doesn't always get out."
'Minutes of the last Taskforce meeting, just 16 days earlier, record that Settle was present while the Taskforce discussed complaints about the lost libraries in Lancashire, Swindon, Southampton, Barnet, Bedfordshire and Darlington.  Maybe she was confused by the fact that in the minutes of a three-hour meeting, covered by more than 4,500 words, "closures" were not mentioned once, instead referred to obliquely as "ongoing changes by library authorities".'
We asked Kathy Settle for the facts.  Here's her reply.
Save your local! Should volunteers help keep our public libraries open?
Interesting Guardian article published on 8 August. Elizabeth Ash who is quoted as a Campaign trustee has stepped down from that role but we agree with what she says!
A court case, a pledge and a  video from Darlington
Things are moving – not necessarily in the right direction for libraries – in Darlington. Crown Street library is being proposed for redevelopment or use as a Community centre and although the local MP has 'pledged' to save the building, she has not committed to it being a library. However a judicial review has been launched in support of the building remaining a library. Meanwhile local campaigners have made a series of videos documenting Crown Street and  about the removal of the local mobile library. See more under Library Campaigns
GENERAL ELECTION – WHO SHOULD GET THE PUBLIC LIBRARY VOTE?
Manifesto for Libraries for the General Election 2017
The Speak Up for Libraries alliance, of which the campaign was a founder, is urging people everywhere to make public libraries a central issue in the General Election.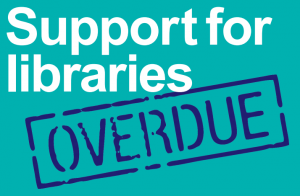 The election offers us another chance to make sure central government understands that libraries are a low-cost, essential council resource for all communities. They are vital to national agendas such as 'Digital by Default'. And they are deeply valued by local residents and the nation as a whole.
Already, many library services are threatened by, or experiencing, deep cuts, widespread closures of vital local branches – or the damaging policy of turning them over to volunteers to run.
Yet the Government continues to cut the grants given to local authorities. Local councils currently face an estimated overall funding gap of £5.8bn by 2019/20. Although libraries are a statutory service, they are often seen as a soft target for cuts. Such cuts often save little but do great damage.
If people wait another five years, their own library could go. Nationally, a postcode lottery is a reality with only some communities benefitting from the presence of a council funded and professionally run library.
Libraries remain the lynchpin of communities, offering access to reading, learning, information and leisure.
Libraries are, or should be, a trusted public space for everyone.
They play a crucial role in improving literacy standards and in combatting the digital divide.
Speak Up for Libraries believes that libraries, far from being obsolete, are more important than ever. That is why we are asking the government to make a public commitment to their survival and development.




Speak Up for Libraries is asking MPs to sign up to the following manifesto when standing for election:
Give libraries a long-term future, with a vision for their future development and clear standards of service.
Enforce the commitment in law for local authorities to provide a 'comprehensive and efficient' library service. This commitment should also include digital, ICT and e-book services.
Acknowledge that libraries are important to individuals and communities – especially in times of hardship.
Enforce the duty that local authorities have to properly consult with communities to design services that meet their needs and aspirations.
Ensure that local authorities receive sufficient funding in order to deliver properly resourced and staffed library services.
Recognise that properly resourced library services contribute to the health and well-being of local communities and of society as a whole and therefore complement the work of other public services and of national government agendas.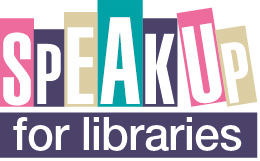 Download a copy of the manifesto here: SUFL – GENERAL ELECTION 2017 manifesto
INFORMATION WAR?
As we regularly point out, libraries are a tale of two planets. Hundreds are being closed, starved or dumped on to reluctant volunteers. Yet they remain uniquely useful, popular and are fiercely defended by their communities. Their potential to develop remains unlimited.
Unless government (national and local) gets a grip, the future is grim. Meanwhile, better information is badly needed.
A new report from Carnegie UK has plenty of good news as well as bad. Veteran campaigner Tim Coates says it should have highlighted the badness – before it's too late.
Which do you support? Take your pick. – More here.
Everyone is welcome to the AGM and meeting on 14 January 2017.
Please help us to cater for numbers by letting the Chair, Laura Swaffield, know that you plan to attend.
The Library Campaign welcomes new members and is keen to enlist new blood to the committee.
Why not join us for the AGM and meeting to find out more about the activities of the charity, offer your views and consider what contribution you might like to make?
Full details, here.
The National Pensioners Convention is holding their annual Pensioners' Parliament in Blackpool on 14-16 June.

 
They would welcome any library campaign groups having a stall at this event. You might just like to attend to engage in the different sessions, including the effect of cuts, digital exclusion, loneliness and what the future holds for campaigning.
More details and the programme can be found here.
Library images sought


Do you have images that we could use and potentially share with others? 
Now – Fund your library


CILIP launch a crowdfunding exercise for a library fund… Find the details here.  
What are your thoughts?
A plea to the SCL, ACE and the DCMS….
Time is running out for so many public libraries….
Francis Hendrix calls f
or action… 

Are there alternatives to closure of libraries in Lancashire?
Lancashire Libraries propose drastic cuts to libraries. Frances Hendrix suggests alternative models to prevent closure. Read more, here. 
Our junior reporter, 11-year-old George Hamerton, speaks up for libraries at the rally and lobby of parliament on 9 February 2016.
Read his speech and report on the day, here.
Join Speak Up For Libraries on 9 February for a rally at Central Hall Westminster prior to a lobby of MPs.

It's free.
It's for everyone who cares about libraries.
The Library Campaign will even try to cover the cost of travel for anyone for who finds the cost of travel a barrier to attending.
For details and to book, click here.

Tim Coates calls for accurate and timely CIFPA data…
Tim Coates has analysed the latest CIPFA data, highlighting some extremely concerning trends…
Read more here. 
My Library By Right

CILIP's new campaign…
Read more, here.


Libraries Taskforce delivers…..
Have you seen the report and toolkit?
Read more here.
AGM and Mini-Conference – 24 October 2015
Details here: TLC AGM 2015 and mini-conference
Speak Up for Libraries Conference

– Saturday, 14 November 2015
The ticket sales have launched, with an early bird booking rate of just £20, applicable to all bookings made by 20 October. There will be a session discussing the pros and cons of volunteers in libraries and another preparing for the Q and A with the Paul Blantern and Kathy Settle from the Leadership for Libraries Taskforce. And to round off the day, you'll get to hear from John Dougherty, who has promised to bring along his guitar. What's not to like? Grab your place now.
Phone lines – How to contact The Library Campaign
If you want to contact us, please use 0845 450 5946. The 020 8651 9552 number is now back in service, but this is a general number, mainly used for membership enquiries. Alternatively, you can email thelibrarycampaign@gmail.com
Tell Ed!
Ed Vaizey MP wants to know what we think about culture, and how the government could… er… support it!
CILIP's 2015 Libraries Change Lives awards finalists announced.
North Ayrshire Libraries, Portsmouth City Library Services and St. Helen's Library Services have been shortlisted for this year's awards. Read more here.
Super-librarian Ned Potter has come up with some great statistics, and
some great ways to present them.
Post grad student seeks experiences of those defending public libraries
If you are defending your library service, postgraduate student, David Taylor, would love to speak with you. For full details, see http://www.librarycampaign.com/post-grad-student-seeks-experiences-of-those-defending-public-libraries/
What is going on with Lincolnshire Libraries, back in the High Court?
A nail-biter!
What appeared to be a simple case is now rolling into day three. It's a nail-biter, says the Chair of The Library Campaign, with a decision expected early next week. Read her account to date, here.
The role of FOI requests in campaigns
Have you used Freedom of information (FOI) requests in your campaigning work on libraries? A student, undertaking postgraduate research at University College, London, is keen to gain your views. Click here, for more info.
Judicial Review challenge of DCMS's failure to investigate Sheffield library closures
Public Interest Lawyers would like to hear from individuals or campaign groups who have contacted the DCMS, asking for them to consider an inquiry into local library services. Read more here.    
Help Save Walkley Library in Sheffield.
Postgrad research into the use of FOI by campaign groups

.
Can you help?
Click here, for more information.
If you care about Shropshire libraries, get in touch!
A new campaig
n group seeks members and supporters. Find out more here.
Welsh libraries update
Wales have released guidance on volunteer managed libraries and where they sit within statutory library provision. Read more and download the report here.
Campaign Workshop in Birmingham – 26 June 2015
There are still places available for a Campaign Workshop being run in Birmingham on 26 June 2015. Full details here.
The Library Campaign AGM is fast approaching…
We are currently looking for a suitable venue in London for a date in July.  Details shortly.
Could you offer help or are you considering standing as a Trustee? Please get in touch.  We  would welcome any offers of help and are particularly keen to encourage new Trustees to join us to strengthen and develop what we can achieve as a charity. 
Ed Vaizey MP accepts challenge from Alan Gibbons to debate on the subject of Public Libraries
The Library Campaign have offered to facilitate the debate.  Watch this space for details.
Ian Anstice meets with Private Eye
…and the discussion naturally turns to the plight on public libraries and their value.  Read Ian's account here.
A page from our latest member magazine, reproduced here, along with links to other useful resources from Speak Up for Libraries, Voices for the Library and CILIP – the Chartered Institute of Library and Information Professionals, in the run up to the general election.
Be there for libraries. The Library Campaign believes that National Libraries Day 2015 delivers an important message.  Let's make 2015 the year we make a difference for libraries.
Laura
Swaffield, Chair of The Library Campaign, speaks out on the decision taken on libraries in Lincolnshire.
About 100 people packed the room for the first-ever public discussion of the Sieghart report (in the House of Commons, hosted by the All-Party parliamentary group for libraries, on 14 January). Laura Swaffield, Chair of the Library campaign, reports…
The long-awaited independent report on England's public libraries is out, after sitting on ministers' desks for over two months… 
Sheffield's libraries need your help. All they ask is a minute or two to send a letter to libraries minister Ed Vaizey in a last-ditch plea
to make him intervene.  They've even provided a template letter (though many will want to add
a few words of their own…) You don't have to live in Sheffield to care about this. It concerns us all.
The Sieghart report on public libraries has sat on the minister's desk for over a month. No sign of publication.
Maybe it's because the minister (Ed Vaizey) is waiting until he can publish it alongside news of what he's going to do about it. Maybe.
For action is urgently needed – and it's perfectly possible, William Sieghart stressed ….

A small but telling victory…
Congratulations to Friends of Deeping Library in Lincolnshire, who have at last got their Executive Member for Libraries, Nick Worth, to admit that local people are not 'willing' volunteers. Read more…
Read On. Get On. Campaign launched
Save the Children, working with a coalition of charities and organisations has released a new report on literacy. The Read On. Get On. campaign has been launched, tackling childhood poverty through improved literacy, with the aim that every child will 'read well' at age 11 by 2015. The Library Campaign believes libraries have a vital role to play to achieve this target.
Newsflash from Lincolnshire, where brilliant campaigners had to mount a judicial review as the only way to make the county reconsider its drastic pan to close most of its libraries – and offer them to volunteers to run. This despite overwhelming opposition to the plan when they consulted on it. If you can call it consulting… Read more
Unhappy birthday, 1964 Act!
50 years ago, public libraries got solid support – official, by law. Or so we thought…
Shhh!
Helen Goodman MP is consulting – but with whom?
The consultation closes of 30th June and The Library Campaign are digging deeper. Find details here of the consultation. We'll add details of how we get on when we get a response but The Library Campaign are committed to holding Helen Goodman to account for her claims of consultation.  Watch this space.
14 June 2014 – AGM and discussion held to shape the future of The Library Campaign.
This event was open to all. Read the report of the AGM. And read the details of the open meeting, including a list of priorities. We'd love to hear what you think so please leave your comments. Click here to view and comment.  
Speak up for Libraries Manifesto
Have candidates in your area signed up?
Has your local councillor, standing for election, signed up to the Speak Up for Libraries manifesto? Read more here.
Sieghart Inquiry – our submission
The Library Campaign submitted evidence to the DCMS/DCLG commissioned Sieghart inquiry. To see a summary of the points we made, and to see the full submission, click here. 
Submission to Commons Select Committee on ACE
The Library Campaign's evidence to the Commons select committee on the work of ACE (now supposed to be looking after libraries). In brief, we said that: (1) libraries aren't a good fit with ACE's overall work & thinking and (2) even allowing for that, its initial performance has been a disaster for libraries. Click here for the evidence submitted.
 How good i
s your library service?
Download the report for your library authority here.
LLL – meeting for Londoners
A public meeting on Saturday, 26 April 2014 in London.
The Library Campaign responds to the statement made by the Society of Chief Librarians on CIPFA data.  Read it and add a comment here.  
First thoughts from our Chair, Laura Swaffield, post conference. What do you think? What do YOU see as the next steps for the fight for libraries?  Please add your comments to this post. Photos and videos Tweets of the event #SUFLConf13 Reports by Ian Anstice on Public Libraries News Original Press Release  
Do it yourself libraries 

here

. 
Read The Library Campaign's briefing paper for the Libraries All Party Parliamentary Group 

here.

T

he Conference will take place in London on Saturday, 23rd November – 10am to 4.30pm and is open to all.
National Libraries Day 2014 announced! #NLD14
National Libraries Day on Saturday, 8th February, 2014 at the end of a week long celebration of libraries across the country.  Read more here.  
Read the IoW decision letter here and the Bolton decision letter here.

CILIP rebranding
A necessary step or not the time for such an exercise?
This has received a lot of attention on social media and in the press. Find the tweets from the meeting called here.      
Read the report and our comment. We'd love to hear what others think.
Are we fussed who calls for action, or more concerned that action IS taken?
Laura Swaffield, chair of The Library Campaign, says it's time to stop arguing and call for ACTION. She has presented this list to the Society of Chief Librarians. Comments – and additions – please!
     

SCL announces 'Universal Offers' for libraries
Find out press release 

here

.
Hear Debbie Hicks from The Reading Agency, Biddy Fisher, past President of CILIP and Ed Vaizey MP on Radio 4 at 23.42 minutes 

here

.
ACE Community Libraries Report
The Arts Council has published a report looking at how communities are getting involved in the running and management of local libraries. Read it 

HERE

 along with our press release.
Read our press release 
here
.
And comment from the Nicky Morgan, Director, Libraries at Arts Council England 
here.
For the latest news click 

HERE
You can also use the News tab above to access this and all previous news items.
For the latest Library News Round-up click 

HERE
This is a digest of all news items in the press each day, compiled by national library campaigner, Shirley Burnham.  This and all previous daily news digests can be accessed by clicking the Libraries in the News tab above.
Find CIPFA data for your authority 

here

. 

A resounding success with actions planned for the future. Read all about it
The Library Campaign is supporting this lobby and encourages all supporters of libraries to take part. You can sign up at the Speak Up for Libraries page. If your local group wants space to explain your situation email by Friday 9 March.